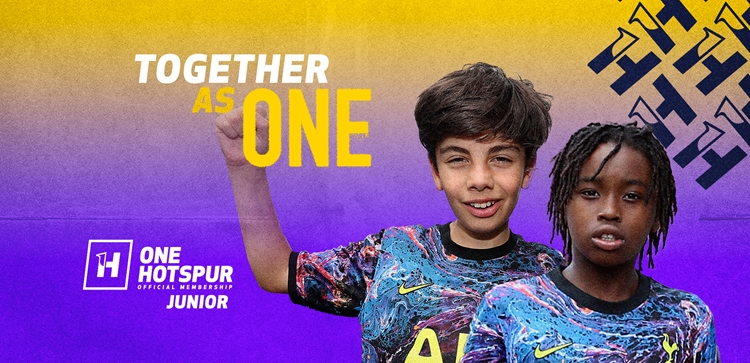 Junior Membership
Junior One Hotspur Membership
Junior Memberships for the 2022/23 Season are now open!
One Hotspur Junior Membership gives you exclusive access to special discounts, competitions, and money-cant-buy experiences with our One Hotspur Moments Programme!
Junior Members will also receive a Welcome Pack crammed full of Spurs goodies, as well as a £10 OFF voucher for SPURSPLAY, our new streaming destination to get you closer to Spurs.
Junior Membership Pack
Junior Members will receive a Membership Pack crammed full of exclusive One Hotspur Membership goodies. Please note, Membership packs are sent based on Juniors age as of 6th August 2022.
See the Membership Packs below:
0-2 Years
The 0-2 years Membership Pack includes: rucksack, fan on board car sticker, ABC's learning book.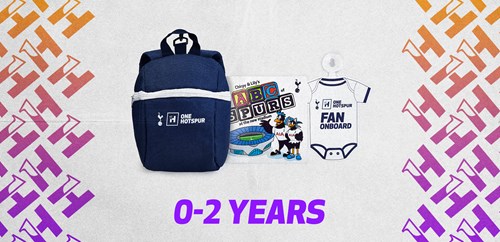 3-10 Years 
The 3-10 years Membership Pack includes: stickers, drinking bottle, drawstring bag, football notepad and pen.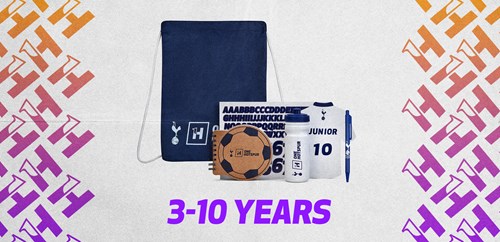 11-17 Years 
The 11-17 years Membership Pack includes: THFC beanie, drinking bottle, keyring, strap bag.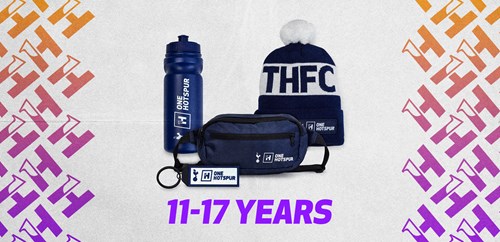 Junior Membership Benefits & One Hotspur Moments 
Our Junior One Hotspur Members have the chance to...
Meet the players 
Attend the Junior Christmas Party 
Enter Exclusive Competitions 
Play FIFA against a player 
Win a Family Photoshoot in the stadium
Attend Exclusive Events throughout the season 
Mascot Opportunities 
Free Stadium Tours
Free access to Spurs Women's matches
And more!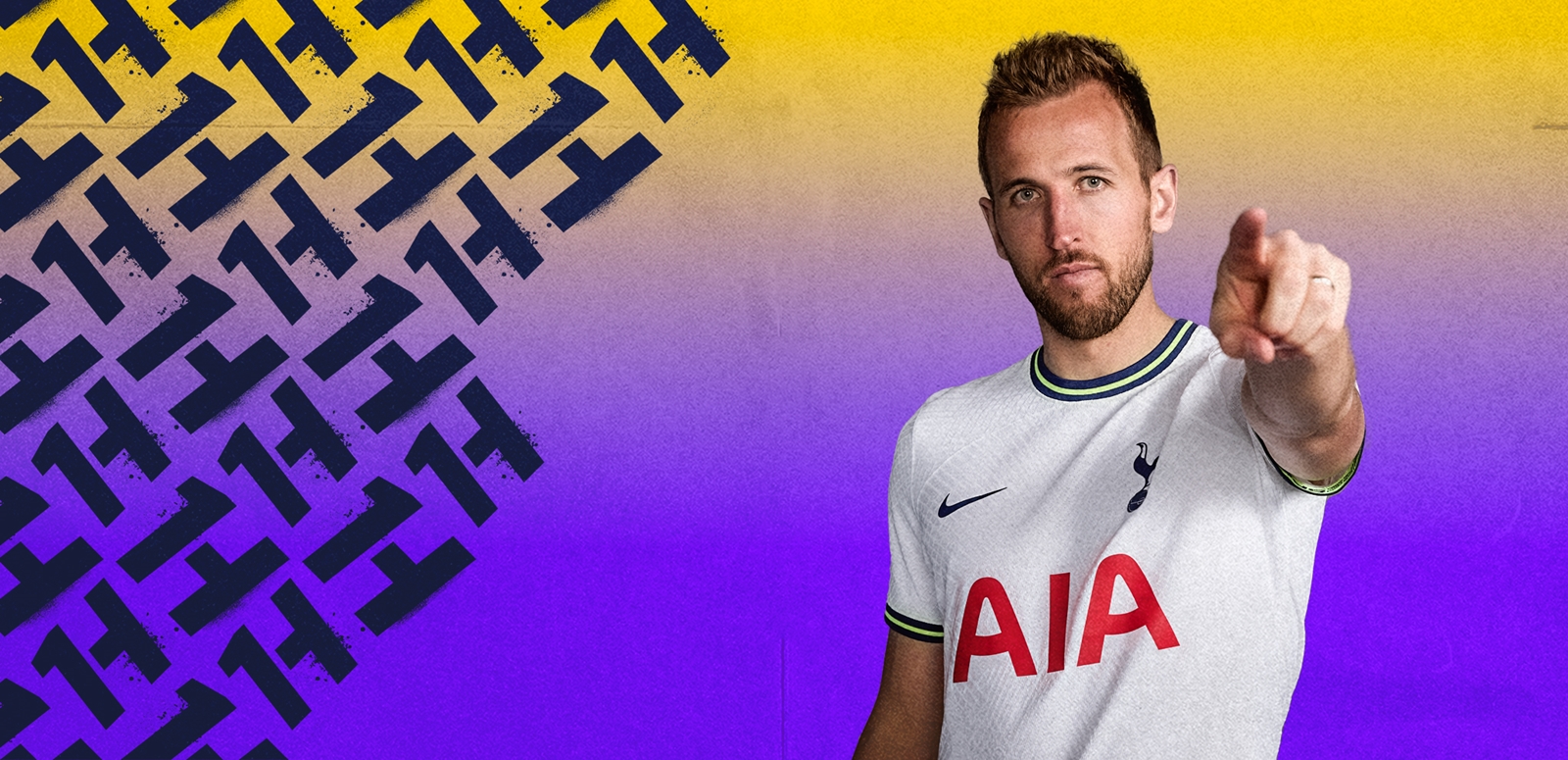 Hello from Harry!
Hi - One Hotspur Juniors!

It's great to have you on board as a 'One of Our Own', and part of the Spurs family.

One Hotspur Junior Membership is full of exciting Moments for you this year! Your Welcome Packs are full of great exclusive designs that you won't find anywhere else. Plus there are chances to win Spurs experiences and fantastic prizes like interviewing the players or asking a player your own question at the Junior Fans Forum.

Thanks for your support – and Come On You Spurs!

Harry Kane


One Hotspur Junior President