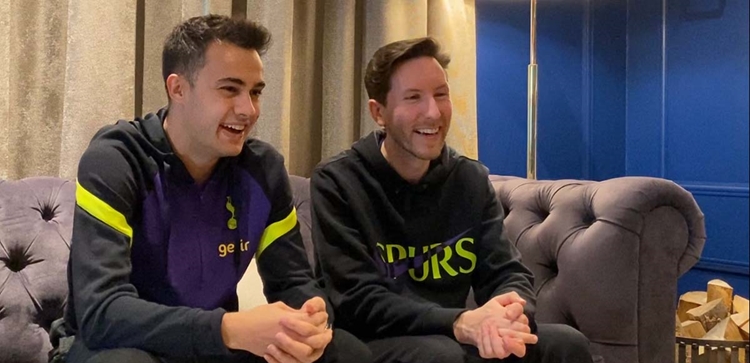 Season Ticket Holders and One Hotspur Members enjoy Q&A session with Sergio Reguilon
@SpursOfficial
Wed 27 April 2022, 10:00|
Tottenham Hotspur
Season Ticket Holders and One Hotspur Members had the chance to pose questions to Sergio Reguilon in a recent 'One Hotspur Moments' Q&A session.
The fans had the chance to quiz the Spanish international defender via Zoom on a number of topics, including his favourite moments in a Spurs shirt, London life and who he admired as a footballer growing up.
Sergio named his first goal for us against Leeds in November as one of his three fondest memories so far. "I have a special memory about my first game against Chelsea," he recalled. "Also United away, which we won 6-1! The game against Leeds was unbelievable - my first goal in the Premier League, and we won that game. I want to build more good moments."
Asked about his biggest influences, there was little doubt in the Spaniard's mind - as a former left-back at Real Madrid... "Roberto Carlos," he said. "I was lucky when I was younger that he came to some training, and worked with us. He would help me with the details of my game. I'm so happy to have met my idol - and once we had lunch in Ibiza!"
This is Reggy's second season in England, so he was able to compare the Premier League with La Liga - where he had previously plied his trade with Real Madrid and Sevilla. "I think the Premier League is more physical, you can see it in the players. La Liga is more about controlling the ball, controlling the game. It's more about possession of the football."
When asked about his biggest challenges here, he commented: "Defending the right wingers here - they're really, really good. They're all quick on the ball and have a high level of ability one-on-one, like Salah, Mahrez, there are so many."
Another One Hotspur Member asked Sergio about his experiences of living in and around London. "Well, I've spent a good part of my life on the training ground. And I love it. The lawns, the pitch, the gym, everything," he said. "But when I go to central London, I like to go with my girlfriend to Big Ben, London Eye, to restaurants… we can enjoy the good weather now, and that's important!  I'm having a great time here. Sometimes the weather's not perfect, but here you have everything. Everything you can do in Spain, you can do here - except for going to the beach!"
One Hotspur Members were delighted to spend some time with Sergio. Mary Tryphona said: "The Q&A was great, the host was brilliant and kept us engaged." Esther Potma told us: "Ryan loved the Q&A (I think any child would!) and we wouldn't change anything." Laurie Cole added:  "I think it is important for Season Ticket Holders and One Hotspur Members to be able to access the players in this way and getting up close and personal is a good thing."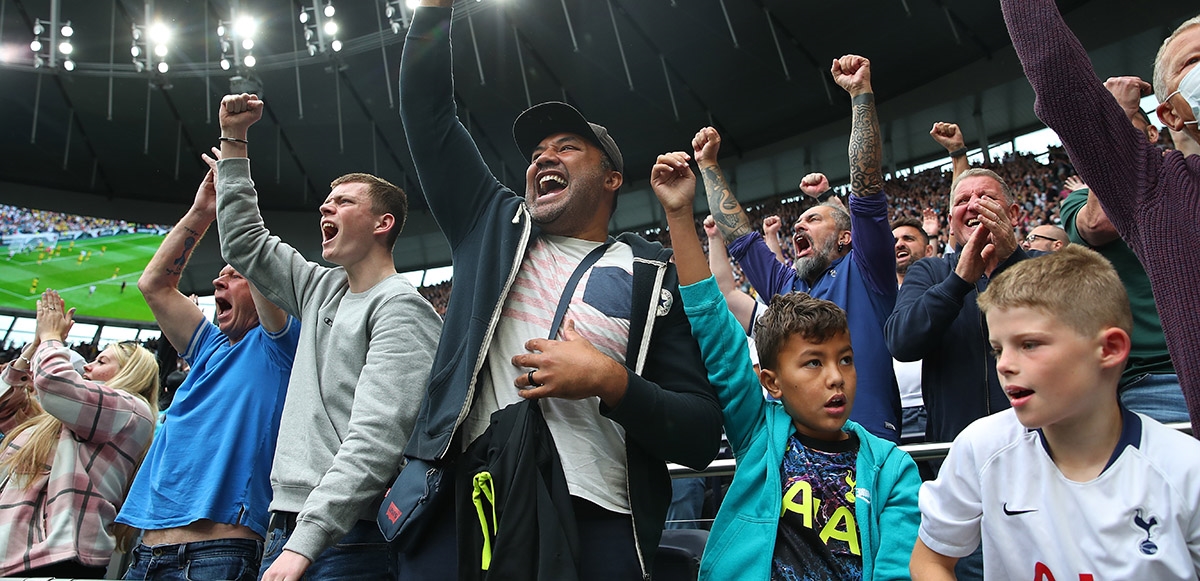 Join the Spurs family today!
One Hotspur Moments like these are exclusive to Season Ticket Holders and One Hotspur Members. If you're someone who wants to feel closer to the club and take part in these exciting events, sign up today!